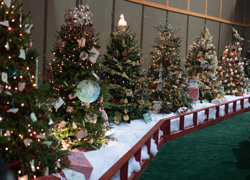 FESTIVAL OF TREES
The lights and sparkle of uniquely decorated holiday trees, wreaths, and centerpieces will captivate shoppers as they enter Holiday Boutique. Donated by individuals, companies and civic groups, each item is available for sale via a silent auction throughout the weekend. Proceeds go directly to Johnson County Christmas Bureau (JCCB), which has provided holiday assistance to low-income children and families in Johnson County for over 55 years.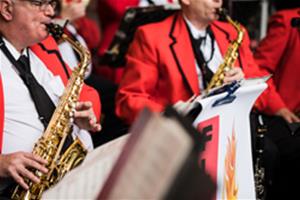 Holiday Entertainment Stage
Guest can enjoy festive performances from local talent as they make their way into the show. Located on the lower level of the Overland Park Convention Center, the Holiday Entertainment Stage will feature seasonal fun daily from 9 am to noon.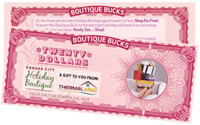 Boutique Bucks
Shop the show for Free! Brought to you by Thermal King Windows enter to win at the show for your chance to win each hour! Hourly drawings for $50 in Boutique Bucks to use at any of our vendors and a Grand Prize Drawing one a day for $250 in Boutique Bucks brought to you by Thermal King Windows.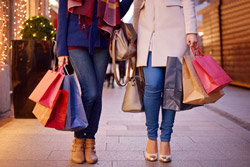 Girls Night Out
It's a party! Celebrate the season with your gal pals, Friday night from 5:00 to 9:00 P.M. Enjoy music, drinks, fantastic door prizes, and late night, exclusive access to some of the chicest boutiques in the area.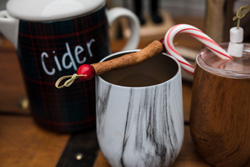 Boutique Café
Located on the lower level the Boutique Café is a great place to take a break and enjoy a hot meal with plenty of seating as well as a full bar.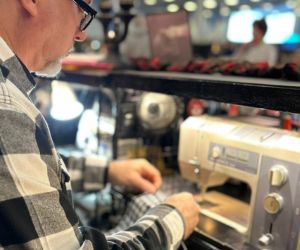 Artisan Vendors
Discover beautiful, custom-made gifts by local artisan designers. These unique, artist-inspired creations and artwork can't be found anywhere else!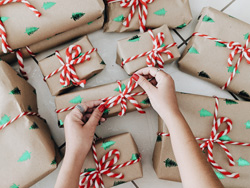 Package Check
Once again there will be a fundraising package check area, giving shoppers a break from carrying bags of goodies around the show floor.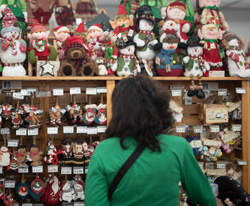 Early Shopping
Each day our lower level booths open at 9 AM. Come early and get an extra hour to shop the lower level booths before the rush!!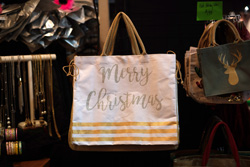 SHOPPER'S RELAXATION LOUNGE
More room to relax! Grab a drink, take a break, and re-energize in one of two roomy Shopper Relaxation Lounges. Refreshed and renewed, you'll be ready to hit the floor.