Jenny Matthews Holiday Gift Guide
The holidays are almost here! Before we know it, snow will be on the ground, and presents will be under the tree.
Are you ready for the snow? After all, the harsh winter cold can be a cruel chronicle of truth for our skin – revealing every last sunspot, blackhead and blemish.
Luckily, AesthetiCare has all the treatments to transform your skin and correct damage done by the sun, air pollutants and other irritants.
In fact, Jenny Matthews, local radio personality from Q104 KC, came to AesthetiCare in the hopes of transforming her skin and improving other areas of her health.
In preparation for the holiday season, Jenny Matthews is teaming up with KC's Holiday Boutique and will be available to answer questions about all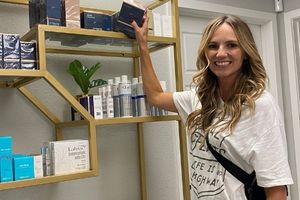 her AesthetiCare treatments.
If you attend KC's Holiday Boutique, seek out Jenny and ask her anything you'd like about Emsella, diVa, HALO, BBL or her favorite products. Jenny encourages anyone who has questions to reach out!
She will also be giving out a $100 AesthetiCare gift card* at the Holiday Boutique on Saturday evening, so come on out and kick-start your holiday shopping with AesthetiCare!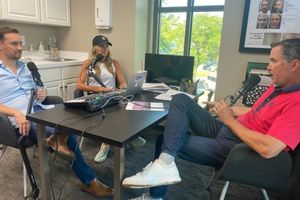 Continue reading more on AesthetiCare here...
2022 Holiday Boutique: Whether you're joining us at the Overland Park Convention Center with a long shopping list or just looking for a fun day out with family and friends, there's something for everyone at the show with hundreds of vendors to explore and unique features to enjoy.
This year's show will be featuring more than 340 vendors to shop from, a Holiday Entertainment Stage, Girls Night Out on Friday, Xmas Sweater Party on Saturday, a weekend full of epic prize giveaways, and so much more!
Don't miss out on the fun. Grab your ticket to this year's show today!
Oct 27, 2022, 12:30 PM