Sweet Confections for the Season
Holiday Boutique has a vast array of items available to purchase from over 300 vendors. Beautiful clothing, handcrafted jewelry and the latest trends in home décor are just a few of categories you'll find at Kansas City's largest holiday shopping experience. However, don't forget to shop for your favorite foodie! Whether you're looking for savory snacks or sweet treats, our artisanal food options will have your mouth watering.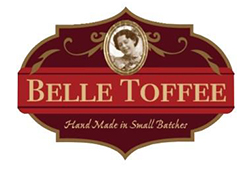 Belle Toffee (booth 406) - Take one bite into this toffee and you will be buying some for yourself. Their half-century-old recipe showcases almond toffee enrobed in Belgian Chocolate. Belle Toffee is proudly made by hand in Kansas City and the perfect stocking stuffer for everyone on your list.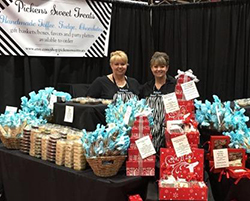 Pickens Sweet Treats (booth 724) - Pickens Sweet Treats creates gourmet handmade toffees, fudge and novelty chocolates. This sister duo makes every batch right here in Kansas City. They're an attendee favorite of the show and provide a variety of gift boxes for all occasions, as well as specialty items.

The Cordial Cherry (booth 1335) – Specializes in wonderfully whimsical chocolate covered cherry cordials like nothing you've seen before. Each chocolate covered cherry cordial is made from scratch and hand-decorated, resulting in one-of-a-kind pieces of chocolate art. The combination of a sweet liquid cordial center with a dark, milk or white chocolate coating is truly divine. You're sure to enjoy eating our unique chocolate cordial cherries as much as you enjoy looking at them. All of the decorations are edible and made of candies, chocolate, and/or sculpted fondant.

Looking for more delicious gifts? Go to https://kcholidayboutique.com/exhibitor-list/exhibitors/category/food to see the entire list of food vendors at this year's Holiday Boutique.
Nov 11, 2019, 15:41 PM