Helpful Hints for the Holiday Boutique Shopper
Attention all retail therapy lovers, the shopping event of the season is almost upon us and we are here for it! Head down to Overland Park Convention Center November 14-17 to tackle your holiday gift list in one fell swoop. To help you make the most of your trip, we've compiled a list of our best holiday boutique shopping tips!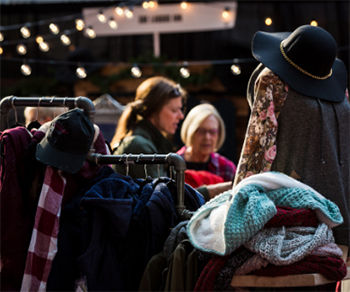 Buy Online
If you take any of our advice, please follow this first tip. By purchasing your tickets online in advance of the show, you'll automatically save $2. It's one small way you can make your holiday shopping budget go farther.
The Early Shopper
Each year Holiday Boutique sees over 40,000 shoppers. This is Kansas City's largest holiday shopping event and we want you to have an incredible time! By arriving early before the doors open, you'll be ready to have the best experience possible.
Have a Plan
With over 300 vendors, our holiday shopping extravaganza has the perfect present for every friend, family and coworker. A simple way to ensure you find everything you need is to make a list in advance with gift ideas and recipients.
Boutique Bucks are the Best
Once again we've partnered with Thermal King to give you a great way to shop even more…for free! We'll be giving away $50 in Boutique Bucks every hour, and a grand prize of $250 each day!
5) Check out the Lower Level
5) Check out the Lower Level – For the first time ever, we have a holiday stage on the lower floor! Guests can enjoy festive performances from local talent as they make their way into the show. Located on the lower level of the Overland Park Convention Center, the Holiday Entertainment Stage will feature seasonal fun daily from 9 am to noon.
The Holiday Boutique is coming to the Overland Park Convention Center November 14-17, 2019. With hundred of vendors to choose from, you're sure to find something for everyone on your list. Buy your tickets online and SAVE $2!
Nov 12, 2018, 20:05 PM